While almost every industry can benefit from a strong Google My Business (GMB) presence, the automotive industry, in particular, has been crushing it over the last couple of years. In fact, car dealerships are one of the top-performing industries on GMB. Why? We'll get into that. But it's fair to say that if you're a dealership and are not on GMB, you're seriously missing out. An investment in a comprehensive GMB program could make a huge impact on your business.
Why Are Dealerships Doing so Well?
Let's break down why car dealerships are doing so well on Google My Business. While there are many factors that contribute to success on GMB, there are a few main areas where dealerships are making their biggest impact.
Direct and discovery searches. A direct search is when a customer searches Google using your business name or address. A discovery search is when they search for a product or service you offer and your listing appears. These are hugely important to the visibility of any business, and dealerships are doing incredibly well. Out of the top 10 performing industries for direct and discovery searches, car dealerships are an impressive third—and way ahead of fourth place. What this means is that a lot of people are searching for car dealerships and with GMB, you can tap into those searches.
Search and map views. A view on search means a customer found a business' GMB via Google Search. View on maps means they found it on Google Maps. Obviously, people finding your business listing is the first step to a sale. In this category, car dealerships rank second. Dealerships have an advantage over a lot of other industries in that there is typically less competition within a geographical area. And because they're more spread out, dealerships will show up in a wider range of localized results. Another factor in why so many people are checking out dealership GMB listings is that a car is a big purchase. This means more browsing and more research before a decision is made. Again, this is hugely important because it means a lot of people are using GMB before they buy a car.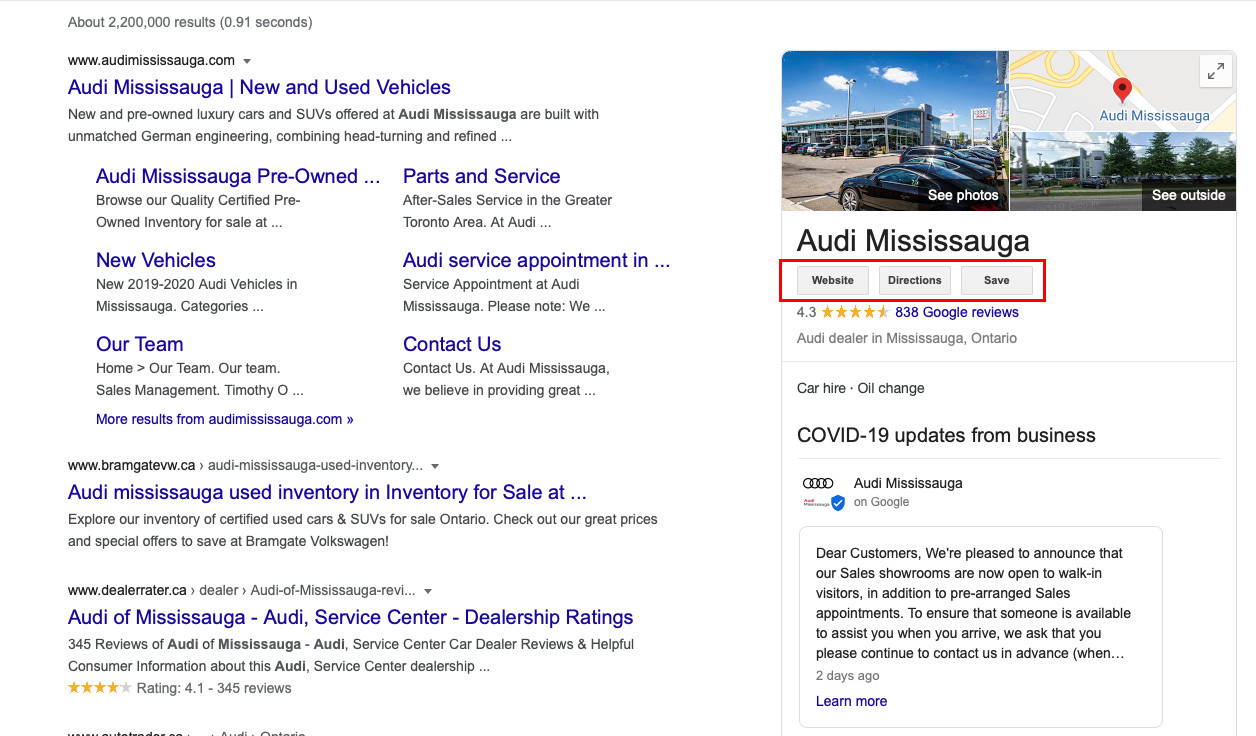 Customer actions. This is when someone clicks your website, requests directions or calls your business through GMB. In this category, dealerships are number one, with 222 more clicks per month than the nearest industry. This is huge. A customer action means an intent to buy. The fact that dealerships sit at number one in this category only underlines the importance of GMB for that industry.
Reviews. These are pretty self-explanatory. The reviews on GMB have a huge impact on your brand's reputation, and dealerships have more than twice the average number of Google Reviews. What this means is that a review management program is also important for a dealership to succeed. People are leaving lots of reviews on dealerships' GMB listings, so it's important that these reviews (good or bad) are responded to correctly. This builds a relationship with your customers, inspiring loyalty.
Optimize for Success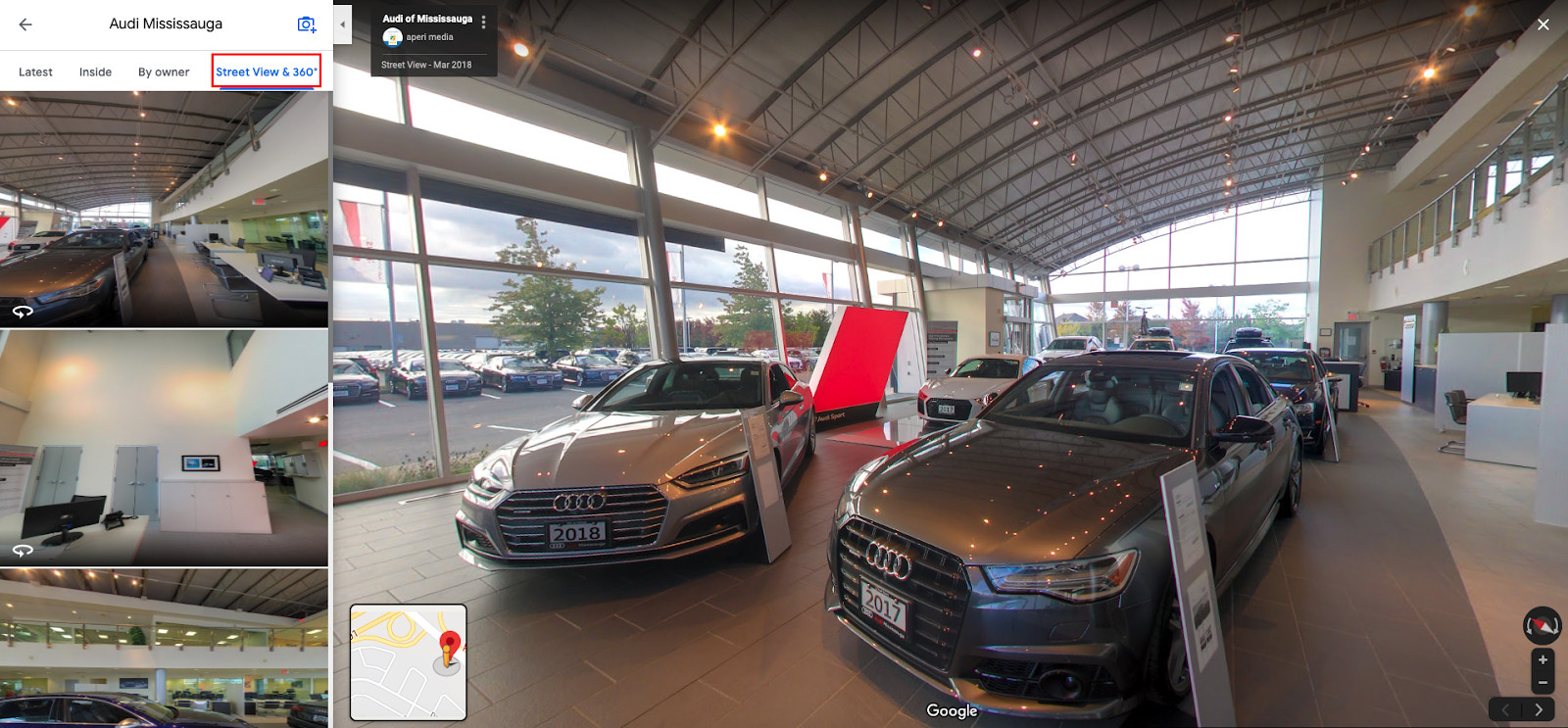 While many car dealerships are killing it right now on Google My Business, they're doing so because their listings are properly set up and optimized. This means a business description with correct keywords, high-quality photos and constant review management. For smaller businesses, this can often become overwhelming. This is why businesses often turn to companies like ours to help.
At aperi media, we have years of experience optimizing and managing GMB for a range of industries, including automotive. Through diligent review management, we were able to raise Audi Mississauga's rating of 3.2 to a much more impressive 4.3. We also took their GMB listing to the next level with a 360º Virtual Tour.