In recent months, owners and managers of golf courses have realized the unique position they're in when it comes to 360º virtual tours. Not only do they have beautiful surroundings that make for immersive, detail-rich tours, but they also have a passionate fanbase that is eager to engage through new channels that are presented to them. 
By rolling out virtual tours, Clubhouse Managers have been giving players, enthusiasts, and their wider online audience new opportunities to explore their venues and courses. This has been a highly effective promotional opportunity that has generated renewed interest, especially in places where travel restrictions are still in place and foot traffic has fallen. 
Here's how golf courses are tapping into new marketing, sales and branding opportunities by using virtual tours as a tool. 
Greater Engagement 
Without the ability to welcome people in numbers as large as they were previously able to accommodate, golf clubs have been seeking new ways to maintain the interest of their customers. 
Virtual tours have allowed them to do this through enabling fans to experience clear, detail-rich, and immersive virtual experiences. This approach has been so successful because it's a highly captivating feature that anyone can access from the comfort of their home. 
This growth in engagement is supported by the fact that the virtual tours are accessible globally, ensuring that even international players and fans continue to interact with the golf course digitally and the brand at large. Greater engagement directly translates into a higher ROI for your golf club.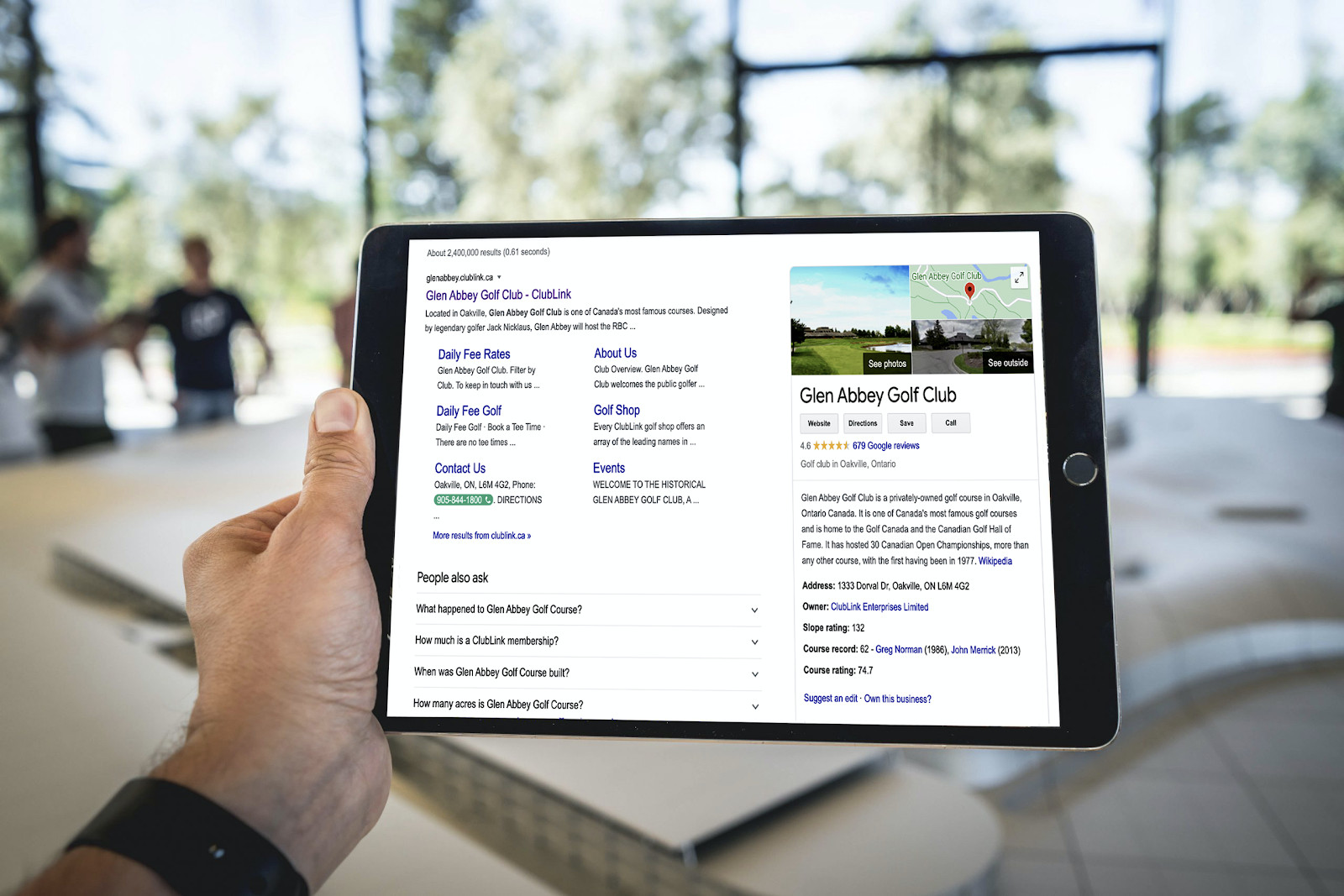 Improve Your SEO
While the visual appeal is obvious, there are various additional reasons why investing in a Google 360º Virtual Tour is worth it for any business.
Improve your online search presence.

Since virtual tours are powered by Google, they are able to assist with your search ranking. Hiring a Google Street View agency, such as

aperi media

, to shoot, edit and publish your 360 tour, helps to verify your business with Google and build more trust within its search engine. This directly correlates with better positioning in search results. This boost in SEO also promotes greater web traffic, ensuring that the golf club benefits from higher online exposure and ultimately, more in-person visits which lead to an increase in revenue.

They can double interest in your business.

Google My Business listings with photos and a virtual tour generate nearly

twice

as much interest than listings without them. This is clearly a huge benefit for any business. For local SEO, the addition of virtual tours can enable your golf course to receive priority placement on Google Maps. This means when people in the area search for a related subject, the golf club will show up, significantly increasing the chances that the searcher goes on to engage.

Great ROI.

Google 360º Virtual Tours are relatively inexpensive to implement and can pay off in a big way. On average,

41%

of people who view listings with photos and a virtual tour end up visiting that business. More visits mean more sales.

They increase Google Map engagement.

While searching for products,

44%

of consumers use mapping products, like Google Maps. Typically on maps, there will be a street view from the outside of a business. With a virtual tour, you give the customer an opportunity to see inside your business. This makes your listing considerably more engaging for prospective customers, and significantly more likely to be clicked on versus a competitor.
Drive Growth For Your Golf Course
Google 360° virtual tours have become among the most effective ways for golf courses to promote themselves and maintain interest, even when in-person visits are limited. We have helped beautiful and world-famous golf courses including a multitude of ClubLink Golf Courses such as: Glen Abbey Golf Club, Greystone Golf Club, King's Riding Golf Club, and many more, to engage online audiences in immersive ways that drive conversions and revenue. 
If you're interested in using this impactful technology to explore new ways to gain increased online exposure and outpace competitors, contact us today.