It's hardly news that people turn to the Internet to look up businesses before they purchase—in fact, 83% of people in the US who visit a store search for it online first. It also might not be news that most people use Google to search for a business and Google Maps to find it. What may be news to some businesses, however, is that they can leverage Google Maps to show up more often in local searches. And it doesn't take a mathematician to figure out that more people viewing your business equals more sales. 
Google Maps Marketing
Google Maps is the most popular mapping service in the world, both on browsers and as a mobile app. It's also integrated right into Google Search. When you search for a business, you will often see something like this pop up: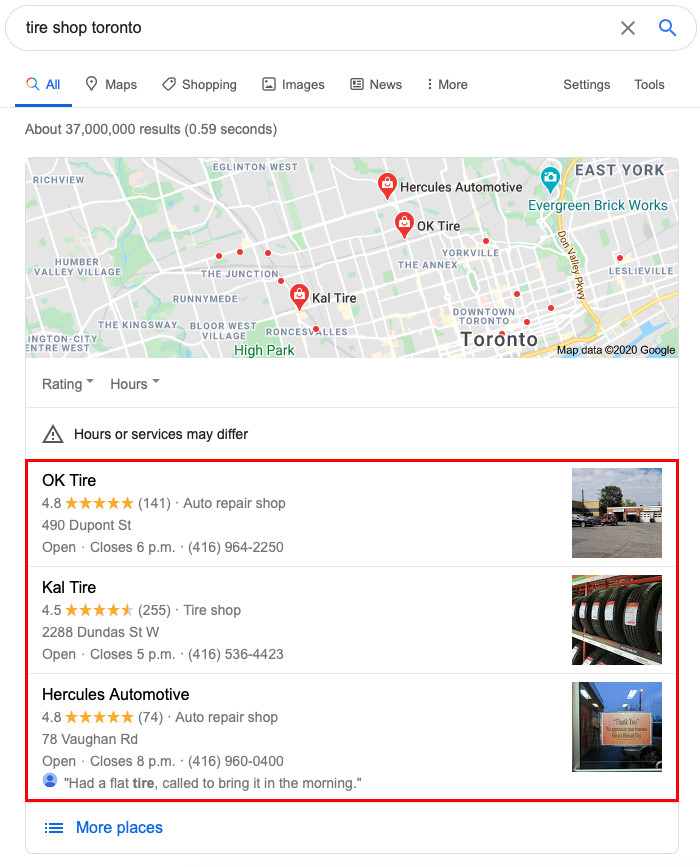 This is the first thing you see when you perform a local search. The search results directly link to your location and provide directions to the customer. It's easy to see why landing in these top positions on a search is incredibly valuable to businesses. The question is, how do you get into these top positions?
Google My Business
Your Google My Business (GMB) listing is the single more important factor in your maps or search ranking, making up 25.1% of local ranking factors. You can't make an impact on local search without having a properly set up and optimized GMB. Everything flows out of Google My Business. Check out our Google My Business program for more info.
Reviews
Google Reviews account for 15.4% of local ranking factors, making it the second most important component for your business' visibility. Online reviews are of critical importance to customers before making a purchase: 82% of people read them before buying. The amount of reviews you receive is not the only factor that affects your ranking. Google takes into account:
If a review has text.

A star rating is good, but a written review has a better impact on your ranking.

How many words are in the review.

A short and sweet review is nice to have, but an in-depth review is given more weight by Google.

Your overall star rating.

Higher rated businesses will be given preference for obvious reasons.
There are other review factors that Google also takes into account which ultimately makes review management not an easy thing to master. Encouraging reviews from satisfied customers is a great first step to building your reviews but implementing a comprehensive review management program is definitely recommended. This will ensure reviews are responded to in a timely manner, and spam will get filtered out and reported—all of which will help improve your brand's reputation.
Local Links
Links to your site are one of the largest factors that Google's algorithm takes into account for search ranking. When local businesses, bloggers or newspapers have links on their site to yours, it signals to Google that you are a trusted source. A great way to start this process is to take advantage of your local relationships. Try reaching out to bloggers and newspapers who cover events or news regarding your business which can result in getting an article written about it. If you have a good relationship with any other local businesses around, offer to write a testimonial in exchange for a link on their site. Building out local links is all about networking.
Fight Spam
You'd be surprised at how many fake local listings there are out there. These fake listings can compete with yours, causing you to fall down the rankings. Regular monitoring and diligence can help you spot fake listings and report them to Google. If you spot a fake business, or a real business using fake reviews, hit the "suggest an edit" link in their GMB profile. This will give you two options:
Change name or other details.

Select this for pushing back on obvious keyword stuffing or misleading statements.

Remove this place.

This option is for outright fake listings.
If these options fail to produce results, you can use Google's Redressal Complaint Form to file a formal complaint. 
Fighting spam is an ongoing process, which requires consistent attention on the part of the business owner or agency managing the listing. 
Local Listings Success Means Local Business Success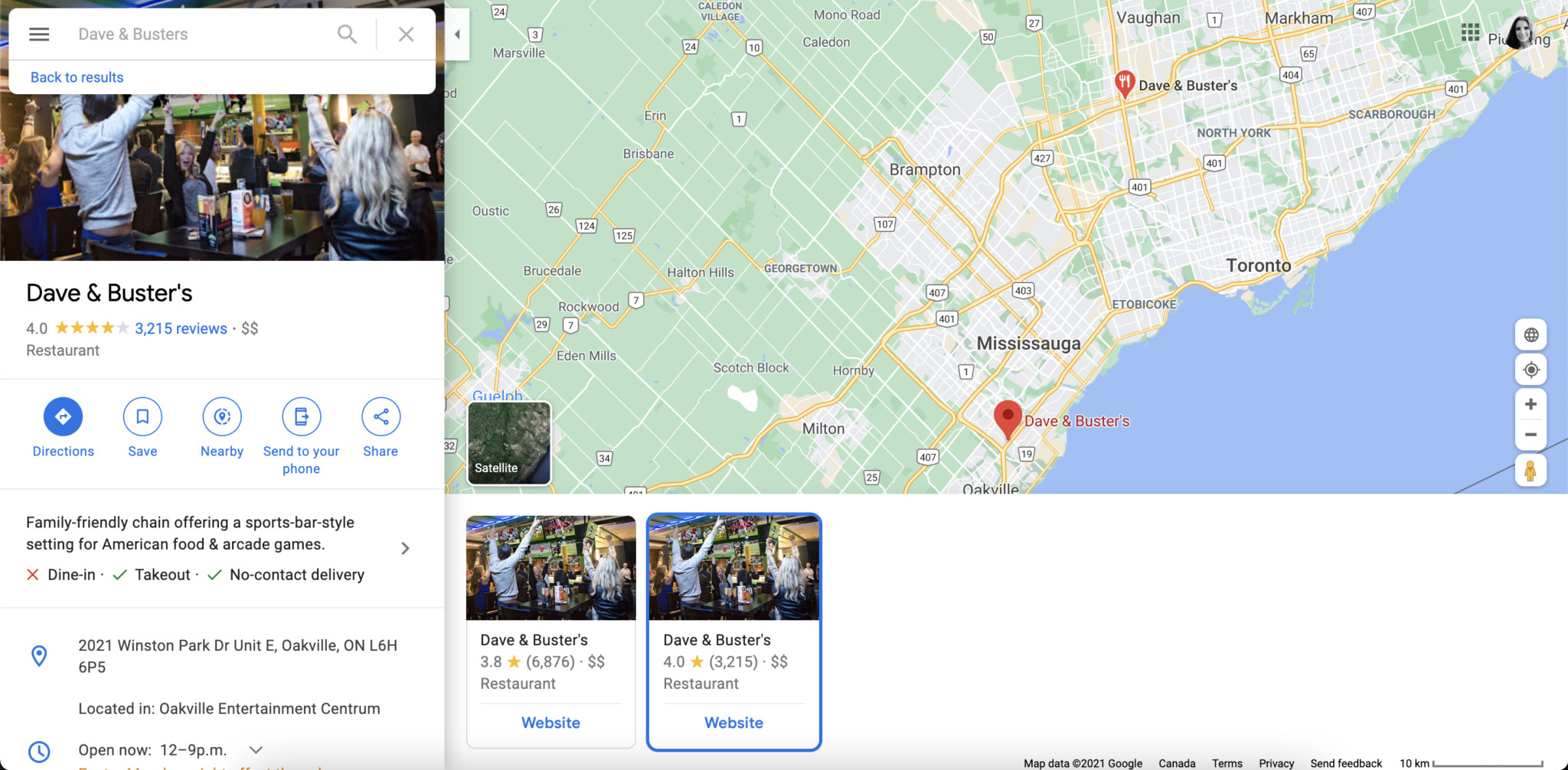 Successful Google Maps marketing depends on a number of factors, all of which require attention. This can sometimes be overwhelming for a local business owner, who often has other, more pressing concerns. Turning to an agency can help take some pressure off the business, allowing them to focus on sales and operations, with the peace of mind knowing their local online presence is being managed by professionals.
At aperi media, we can handle every aspect of your local listing marketing and management—and that includes large multi-location companies as well. Companies like Dave & Buster's utilize our expertise to manage GMB posts for all 140+ of their stores across North America. While localized businesses, like Audi Mississauga, also use us for just their one location. Contact us today.