Marketing your Golf Course is an art. Golfers are a discerning bunch. They know what they like, and dislike and they tend to plan their golfing adventures way in advance. That means your marketing efforts need to spark excitement and anticipation in golfers far and wide. 
One way to stand out from the crowd is to make it super simple for prospective clients to view your course in high-definition detail.
Photography is great, but what if I told you that there's something even better. 
Curious?  
Virtual tours are a fantastic way to promote your golf-course and generate interest from budding golfers. By offering a fully immersive experience, prospective clients can see ahead of time exactly what your golf course has to offer – giving them the confidence to book a tee time or host an event. 
Marketing your Golf Course

We know how difficult it is to stay relevant and drive sales, especially during the unprecedented times we currently live in. The COVID-19 pandemic and unpredictable, rolling shutdowns have presented a huge challenge to golf courses all over the country. 
Marketing your golf course is critical for success. Whilst word-of-mouth and reputation do count for something, that won't be enough if you want to compete with the best of the best. Marketing and sales teams need to be one step ahead of the game when it comes to marketing strategies. To remain competitive, it's essential to keep up with the latest customer expectations and trends. 
What if I told you, there's an extra form of ammunition that you could be mobilizing. Virtual tours are a seriously effective, interactive way to get prospective customers talking about your golf course like never before. 
In these unprecedented times, with life truly functioning in the online realm, virtual tools are the perfect solution. Paired with your existing marketing strategies, high-quality virtual tours are the ideal way to engage with clients and draw attention to your golf course during the pandemic. 
The Benefits
There are so many benefits associated with virtual tours. This immersive visual experience is the closest thing to being on location in person. Offering this service on your website will differentiate you from your competitors. When prospective customers can view your facilities in detail from the comfort of their own home, they are far more likely to make a booking.
Let's look at some of the many benefits of custom virtual tours: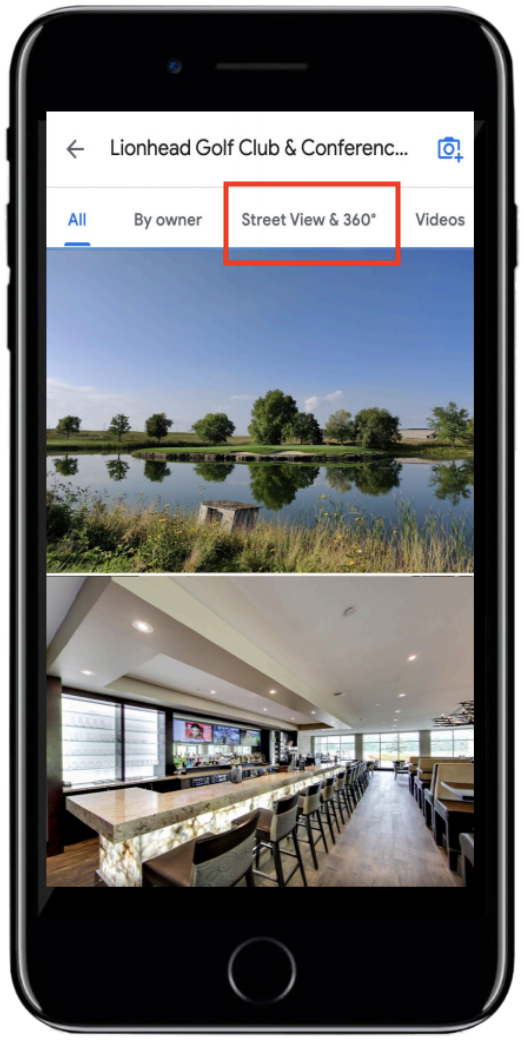 1. Fully immersive, visual communication experience, unmatched by static photography.
2. Converts site scrollers to engaged users and committed customers in a single click.
3. Fully customizable in accordance with brand identity and messaging.
4. Accurately portrays your location's unique differentiators in intricate detail.
5. Allows prospective customers to experience your club & amenities from the comfort of their own home.
Take Your Golf Course Virtual! 

We all know how important marketing is for success. Let's have a look at how our team worked with Burlington Golf & Country Club to understand their sales goals in order to design the tour so their clubhouse was shot and laid out in the best way to showcase their amenities. To increase client engagement and encourage sales, you'll need all the tools at your disposal. Virtual Tours will supercharge your golf course marketing strategy by offering an immersive experience for online searchers that will likely end with increased sales. If you think your business could benefit from a virtual tour, contact us today!