For prospective students, visiting the campus is often a critical step in the decision-making process when choosing a school. However, many students were not able to visit campuses in-person during the past year. Due to the COVID-19 pandemic, millions of schools worldwide have closed their doors for in-person tours, admissions, and lessons.

So, how to get families to visit your school and make their decision with stay-at-home orders, school closures, and travel bans?

360° Virtual self-guided tours can be an excellent strategy to attract prospective families to your campus online and invite new students to enrol! For this reason, an increasing number of schools across the world have implemented Google 360º virtual tours to market their facilities online.  
Why Virtual Tours?
Virtual tours allow the viewers to explore your school's campus and community through your Google My Business Listing and on your website through embedded links. An interactive virtual tour can provide valuable information about your school community to prospective students and their families anywhere in the world. 
Here are some of the main reasons why your school should consider turning to self-guided virtual tours moving forward.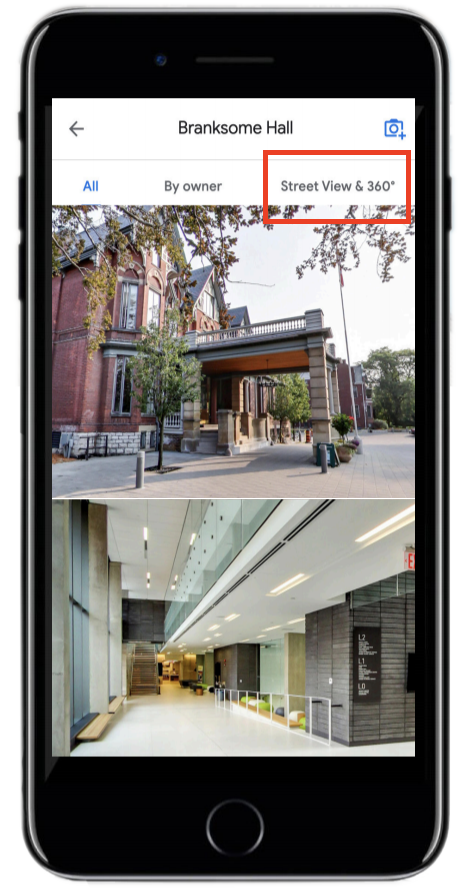 1. Virtual Tours Allow You to Demonstrate Your Uniqueness
Self-guided tours are an excellent opportunity for students to get an idea of your entire campus, amenities, events, and other essential aspects of your school community's life. These features allow you to show your facility in all its uniqueness. Such details can sometimes be the element that coaxes a prospective parent to enrol their child(ren).
2. Self-Guided Tours Reach Further
With Google 360º virtual tours, you can showcase your school to prospective students and their families anywhere in the world. Virtual tours are beneficial for international students and families looking to explore the campus while unable to travel physically. Self-guided tours also give families more time to weigh up their options and choose the right one, helping them feel confident about their choices. 
3. Virtual Tours are Time-Saving
A virtual tour can be a great time-saver for both yourself and prospective families. It allows visitors to conveniently explore your campus at their pace, gathering valuable information without having to travel or visit your school in person. Let's have a look at how our team at aperi media worked with Branksome Hall in order to design the tour so their campus was shot and laid out in the best way to showcase their amenities.
4. Self-Guided Virtual Tours Help Your School Stand Out
This immersive visual experience is the closest thing to being on location in person. Offering this service on your website will differentiate you from your competitors. The ease of use, self-paced and self-guided aspects of this virtual tour are the reasons it stands out to your target market. Use it as a marketing tool to promote your school above competitors. 
5. Virtual Tours Help Prospect Students Connect to Your School Community
Taking it to the next level with a custom virtual tour has its own additional benefits. You can consider including video clips of your students, descriptions of amenities throughout your campus, call to actions menu buttons, and more. These details provide valuable information and help prospective students feel connected. 
Tapping into the power of virtual tours can be an excellent tool to support your existing efforts with marketing, enrolment, and student admissions, especially bearing in mind current challenges with COVID-19 shutdowns and restrictions. To learn more about how virtual tours can benefit your campus, contact us today!