The Coronavirus pandemic has severely affected how people do almost everything in their lives, including choosing a school for their children to attend. Many parents are finding that schools are currently not offering tours, or a scheduled, shorter version. One group especially hit hard by current restrictions is international students. Unable to visit private schools for potential enrolment, many parents are left wondering where to send their children, while children themselves may wonder about the campus atmosphere, amenities and fitting in. 
Luckily, more schools are now turning to virtual tours to allow prospective parents and students the ability to explore their campuses completely online. aperi media has had the pleasure of personally working with schools like The Country Day School & Ryerson University Learning Centre, to help them implement 360° virtual tours. 
Forego Travel Restrictions & Closures
Almost every country around the world has some sort of travel restriction right now, and these restrictions can severely limit how students are able to connect with and explore their new school. Virtual tours allow parents and students alike to explore the campus, see classrooms and discover the range of amenities a school offers—all from the safety of their own home. Families aren't able to travel to explore schools, but virtual tours can allow them to better research where they're considering sending their children.
Campus Connections
While virtual tours cannot entirely replace the excitement and knowledge gained from an in-person experience, parents and students can still connect with a prospective campus via a virtual tour. Parents and students are able to actually "see" where they will be going in an interactive format versus looking at stagnant photos that can potentially be out-of-date. Virtual tours can also be helpful for introverted students who may feel overwhelmed by an in-person tour, allowing a deeper connection to form with the potential school they're exploring thousands of miles away.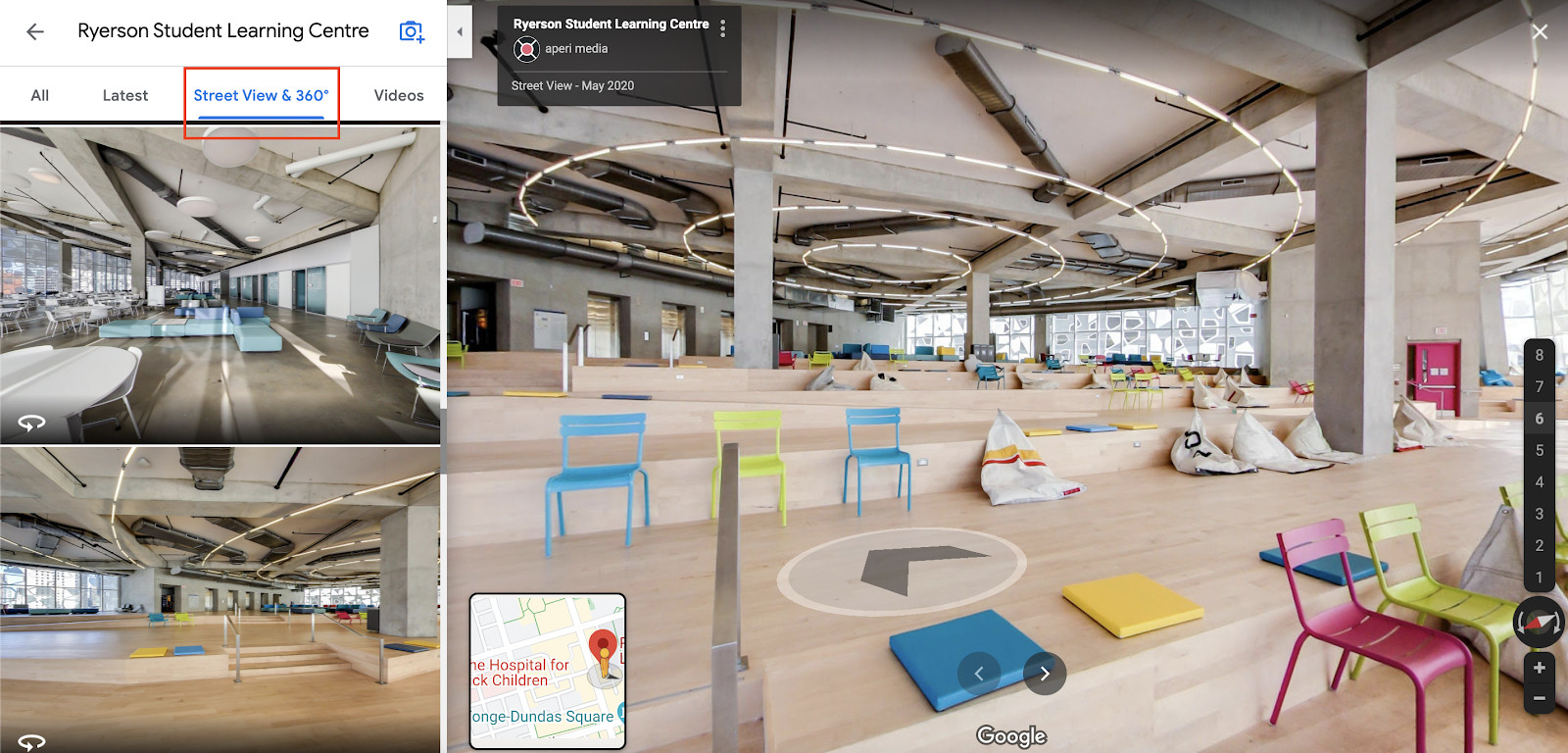 Safe, Simple & Effective
Prospective, deferred and accepted but not enrolled students can all greatly benefit from virtual tours. 
Prospective students can connect with a school while the prospect pool itself is widened to students who otherwise would not have the ability to visit a school. 

Deferred students likely opted out of attendance due to travel restrictions or other factors connected with COVID-19. As travel restrictions ease up, students can renew their excitement and anticipation through virtual tours.
Many schools are finding their virtual campus tours are seeing a large spike in traffic after the pandemic. Schools should look to increase their enrolment rates and foster connections with their international students through virtual tours. We're here to help! As North America's premier Google Street View Agency the aperi media team has helped schools throughout North America create custom, interactive, immersive 360° virtual tours that allow families to connect and experience school campuses as if they were visiting in person. 
Contact us to learn more about the benefits of virtual tours and how they can be beneficial for your business!