Companies across every industry are realizing the power local search results can have on their business. Google is putting more of an emphasis on these kinds of searches.  The visibility you can achieve with potential customers who are nearby and searching for something you offer can really make an impact on your sales. It used to be that the top results you would see were far more generalized, pulling results from all over the globe. Now, however, Google is increasingly putting local results at the top of people's searches. This is great news for local businesses, but it also means you have to compete to stay visible. 
One of the best ways to stand out is through a Google 360º Virtual Tour, an extension of your Google My Business listing. Business leaders across many different industries have been turning to these tours for a way to generate interest and provide an immersive experience to their customers. To get a better understanding of what a virtual tour can do, take a look at some of the tours we've created for companies large and small:
Why a Virtual Tour?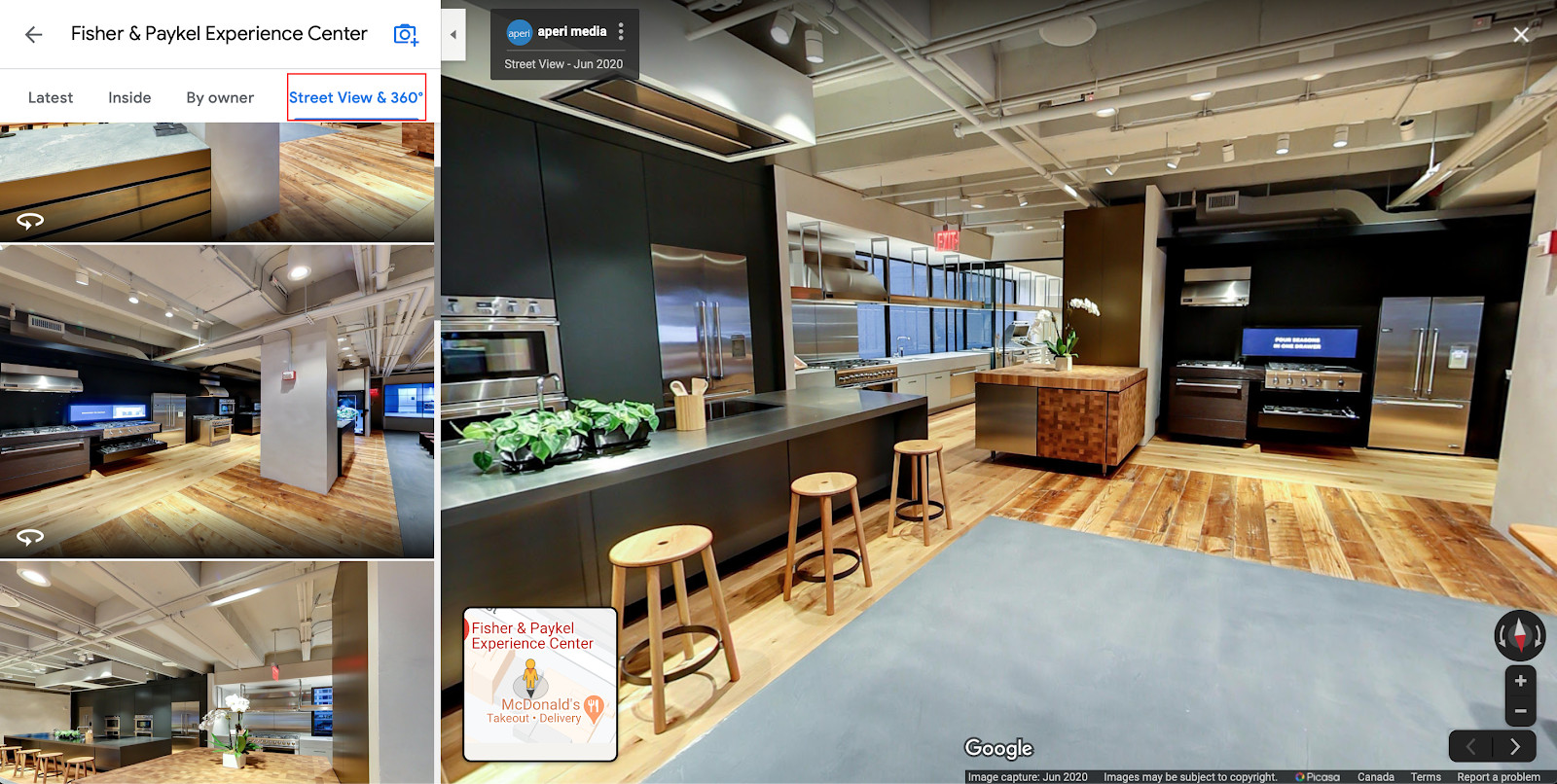 While the visual appeal is obvious, there are other reasons why investing in a Google 360º Virtual Tour is worth it for any business.
Invest in Your Company's Future
Google 360º Virtual Tours are becoming increasingly popular with businesses across the board. No matter the industry, no matter the size, a virtual tour can make an impact on almost any company. At aperi media, we work with a range of brands (Dave & Buster's, Staples, and Starbucks to name a few) to help increase their local visibility. If you're looking to get a leg up on the competition, contact us today.